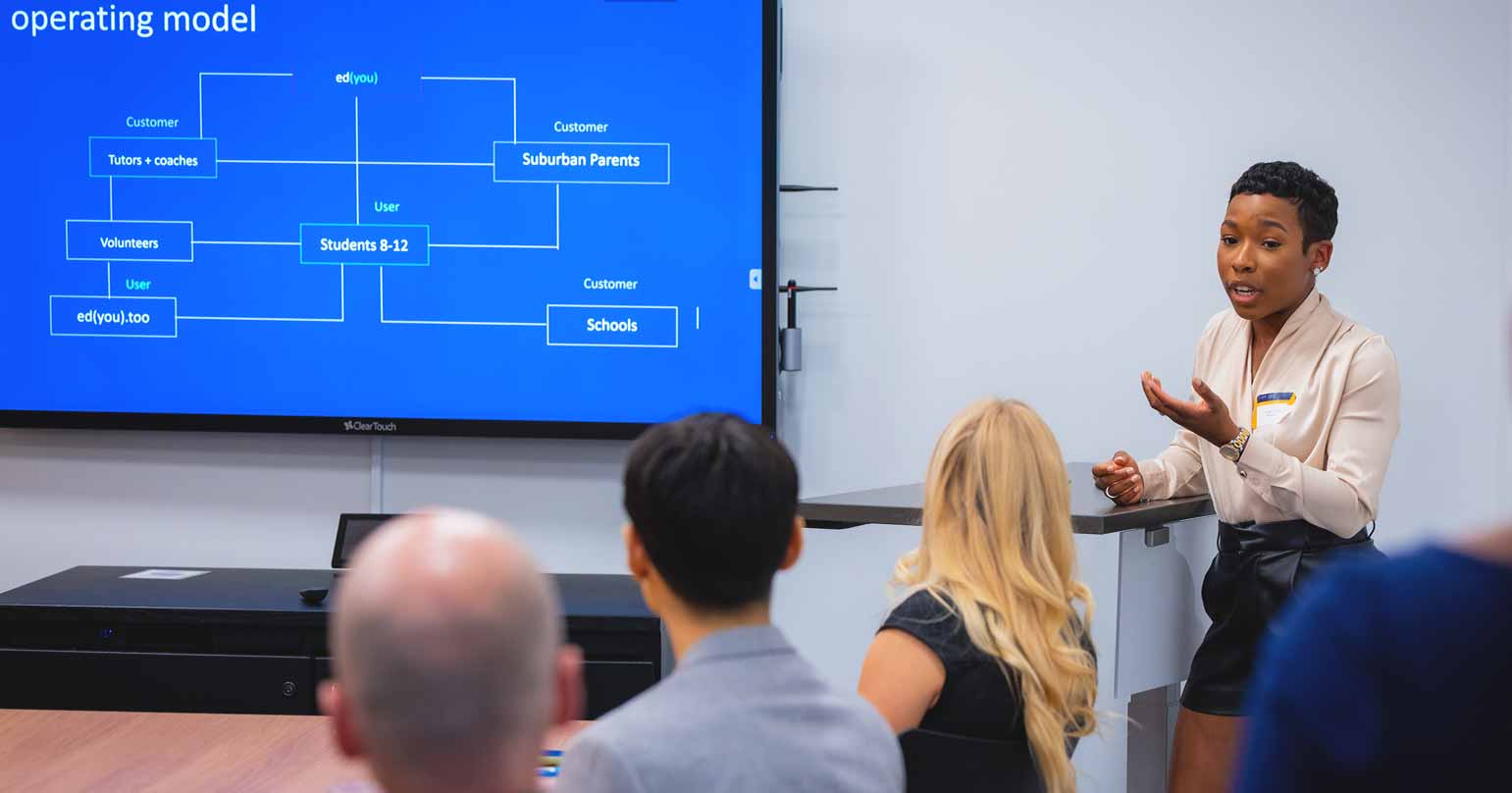 Engage with programs at The Hatchery
---
With a new streamlined programming strategy, The Hatchery makes it even easier for everyone to connect, learn, build, and launch.  We now offer two programming tracks: The Hatchery Skills Builder and The Hatchery Incubator. 
The Hatchery Skills Builder is a great place to get started if you have a general interest in innovation or entrepreneurship (I/E), a big idea you want to explore, or just want to learn new I/E skills you can apply to living, learning, and succeeding in ways that matter to you.  You can take a casual approach (we have media learning materials in the Skills Builder Library, or drop-in office hours), or a more structured approach (like our hybrid, six-course I/E series that leads to a Certificate in Innovation). 
If you're further along in your journey, and want to make serious progress, The Hatchery Incubator is the place for you.  It's designed to help you advance your venture every month, with a regular cadence of learning (including monthly talks from alumni, local entrepreneurs, and industry experts), testing, iterating, and micro-funding to build the next prototype or run the next test. 
Want to learn more?  Email us at thehatchery@emory.edu.